THE MISSION OF CORPORATE INSURANCE CONCEPTS: Our mission is to provide the best and most cost effective employee benefits in coordination with the company's other commercial insurance, while providing unmatched customer service to employees and their company. In keeping up with the transition, expansion, and growth of our business community, we also offer Short term, and Long term individual and family plans. In our effort to offer a broad range of coverages and carriers, we are able to tailor your coverage to your needs.
Individual and Family Service Focus: To meet the ever changing needs of our clients, we utilize a wide range of carriers offering individual and family products. These plans offer a variety of coverages to meet your individual needs. Whether you need short term coverage between employment or long term coverage for you and your family, we can help. Please contact us for more information.
"New Individual/Family Plans just out from Optima Health"

Get Individual and Family quotes instantly and apply online. Save time and money with Optima Health now.
CORPORATE SERVICE FOCUS: While insurance costs are very important for the corporate buyer, we regard service to the business and its employees as most important. We judge our performance in employee benefits with the attitudes and opinions of the firm's employees. Continuous contact and availability 24/7 is a key to keeping the employee feeling his/her benefits are the best. We provide employee benefits and commercial insurance to small and medium size companies in Virginia and North Carolina.
SELF-FUNDED PLANS: Creative employee benefit funding is one our key trademarks for the past twelve years. We have a superior track record in self-funded Employee Retirement Income Security Act (ERISA) plans. We know how to manage your plan design to make your exposure controllable.
MANAGING COSTS: By coordinating managed care health plans with the firms casualty insurance and workers compensation plans we will help keep your overall costs down.
EXECUTIVE FRINGE BENEFITS: We are among a select group of brokers offerring Endorsed Group Long Term Care Insurance. These plans give unique tax advantages and can be presented to key personnel without encountering discrimination problems.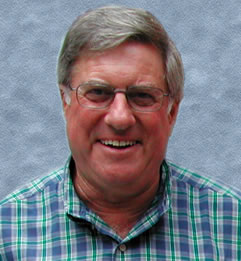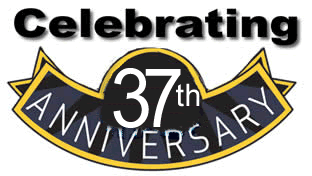 ABOUT OUR CEO:
After a combat tour in Vietnam, Bob Johnson began his insurance career in the commercial department at Allstate in April 1971. He progressed through many levels of commercial underwriting and sales management leaving Allstate in April 1984 to join Life of Virginia as Agency Manager. He left them to join Security Insurance in Richmond in March 1988, resigning in February 1992 to open his own agency, Corporate Insurance Concepts.